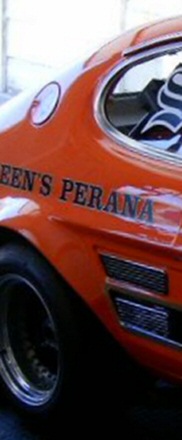 Information Wanted
Although the technical details of two of the Capris are reasonably well known, we know almost no data about other racing Peranas.
And we have so far struggled to unearth any really good photographs.
If you can help in any way big or small please email us at info@perana.org
We will of course give full credit to all those who provide information that we use.
Race Cars
The race cars section will contain details of various Perana racing saloons.
At present we have pages for some of the best known cars:
Today, some of these cars and a number of other Peranas are still racing.
We will add more as or research progresses.
Rally Car
Less well known is the fact that the Escort Mk1 Perana was a very effective rally car. Go to an advertisement of the time to see some results.